10 Cheap Sports Cars That Are Built To Last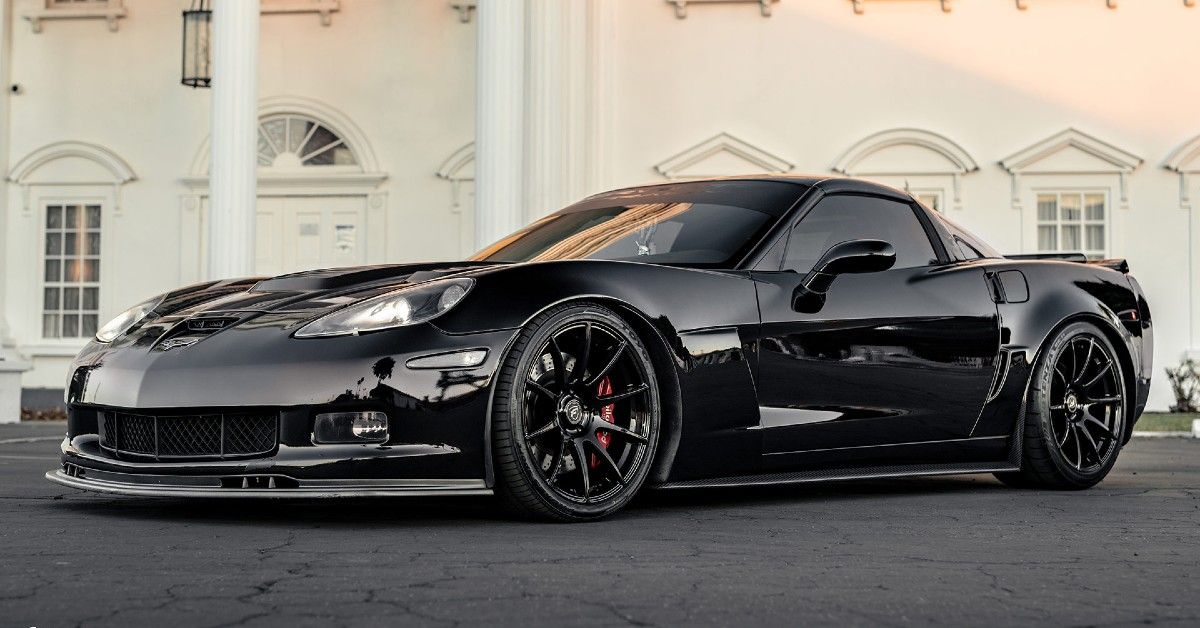 Seriously, the budget sports car market has skyrocketed into a realm of unobtanium that frankly needs to be nipped in the bud. To think cars like the Corolla GR or Civic Type R are marking up like BMW's M department is already hard to wrap your head around. And while the one percent is richer than they've ever been, markups on sparkling new drivers' cars continue to sell because new today is perceived as reliable tomorrow. While that's generally true—bolstered by the comforts of a warranty—plenty of budget performance offerings beyond today's dealers consistently bring reliable performance without breaking the bank.
10
2006 Honda S2000 Roadster – $35,000
Sans the mid-engined layout, the S2000 Roadster gives us a glimpse into an alternate universe if Porsche was Japanese and changed their name to Honda. More closely related to Honda's bike manufacture, the S2000s high revving F20C/F22C1 inline-four is a jewel of the automotive industry, delivering 9000 RPMs for the price of a Prius. Largely, the S2000 benefits from Honda's VTEC control unit — a system that hydraulically actuates different cam lobe profiles with on-the-fly valve timing. In plain English, volumetric efficiency through this system increases power at high RPMs while maintaining positive fuel economy at low RPMs.
9
1998 BMW Z3 M Coupe – $20,000
Horseshoe or clown shoe? The wider web will have you believe it's anyone of the two. So-called for its abruptly cut-off front that balloons from its nose down to its cabin before falling into a stubby hatched rear that could hug a giant's heel. In fact, the toe end of this particularly odd-looking shoe is a perceptual feat — elongating one of the M division's smallest performance packages to the casual observer. If you're failing to see the M equivalent amidst the wackiness of it all, beneath the strapping barge lies an engine of fable — the E46 M3's S54 straight six. Reveled as one of Bavaria's most impressive naturally aspirated engines, the M Coupe's unfettered S54 zips 315 North American horsepowers straight to your right foot.
8
2016 Mazda MX5 – $25,000
Aside from the move to standalone headlamps, the MX5 was largely an unchanged visual platform until its revitalization in 2016. In an obvious effort to weed out 'hairdresser' comments, the 2016 MX5 debuted with a keenness on sculpting a sharper aggression. And while the looks warrant a reason to believe the updated car is a more potent beast — you'd be wrong. In its edgier origami-like gown, the MX5s near bulletproof 2.0-liter N/A four-pot winds out 155hp — a 12 hp loss, compared to the outgoing model. Confused? Don't be. The whimsy of the MX5 boils down to Colin Chapman's famous adage; "simplify, then add lightness". And as it turns out, the scales show an impressive weight-saving of over two hundred pounds, even lighter still if you go for the still available six-speed manual transmission.
RELATED: Why Mazda Should Build An MX-5 Miata Electric Sports Car
7
2009 Chevrolet Corvette – $31,000
The Corvette is widely regarded as the appeaser — chucking the best of exotic technology in to a humble American pie, if the pie was baked with a V8, trick suspension and a manual gearbox. Irreverent of the Z06 and other performance trimmings, the C6 in its base outfit distills the flagship spirit in a racey platform. Suspension geometry is improved from the C5 to accommodate spirited performance, ironing out chassis defects prone to failure. The front engine layout is retained, opting for an LS2 V8 — a 6.0-liter naturally aspirated assortment of cylinders geared towards consistent performance and a smoother torque curve.
6
2017 Camaro SS – $34,000
No longer a ringleader for the Autobots, the Camaro SS reinvents it's previously childish demeanor for a commitment to outpacing Ford's Mustang GT beyond the straight line. Reliability is a non answer here, with GMs LT family of engines having been tried and tested as evolutions of the outgoing LS. In the SS, the 6.2-liter V8 from the LT1 takes center stage, dispelling any assumptions that the Camaro out of ZL1 spec is just another flicked and squared pony car. Like a transformer, the SS doesn't need the track focused 1LE garments to stand out. In it's 1SS package, the SS pulls the eLSD from the ZL1 for ultimate traction
5
2002 Ford Mustang SVT Cobra – $22,000
Boxier than it's earlier cousin, the Mustang Cobra developed by the then, Special Vehicles Team, is known for little other than it's nickname – the Terminator. By modern American standards, the 4.6-liter V8 comes shy of your current displacement figures, reinforcing the block to take on the brunt of it's Edelbrock supercharger. For those wondering, that recipe was good for 390 hp and the same in torque. The motor is so — quote unquote, robust as far as early 2000s Americana goes — that it's one of the most sought after platforms for modern street racing builds. Though, with all that power well before Ford was known for their chassis improvements — it's still a Mustang, and it still deserves respect.
RELATED: 10 Sports Cars That Are Unreliable Daily Drivers
4
2018 BMW M240i – $34,000
Why this and not the full-fat M2? Well, the M240i has a lot more going for it outside the mere flex potential in the M2. To start, it's got a better engine. The B58 engine in the M240i is a more robust straight-six package than the F87 M2s N55 of similar orientation. If you're looking to punch some more power out with a tune, the M240i's three-liter turbo six fairs better than its M brother. Other than its winnings in the power department, the M240i's two-doored form factor still knows how to shake a tail feather. Making your afternoon drive through the canyons, a lot more fun… and smoky.
3
2010 Porsche Cayman – $32,000
Huh? An early-generation Cayman? What's that doing here? Other than it's comfortably used car pricing, the 987 dish of Cayman's offers a remarkably efficient driver's car package that can push everything from its motor to its chassis far beyond a six-figure mileage without a six-figure bill. The Cayman platform was rigged from the start, built as the company's first ever mid-engined coupe (with a roof), that would never be allowed to exceed the status of the 911. That is, until the production versions of the 718 GT4RS touched tarmac earlier this year. And while the 987 Cayman isn't exactly RS worthy, it's certainly an uber fun package that has set the tone for Porsches future.
2
1991 Toyota MR2 – $19,000
Close your eyes. Picture a jewel of the 90s with the following accolades; rear-drive, mid-engined, high revving, and, of course, manual. Many forget that while Ferrari was charging obscene fees for their slanted super cars, Toyota was dumbing down the recipe for the masses. In its first shot, the MR2 was a concoction of maliciously tail happy mannerisms as a result of its super boosty single turbo inline-four. In '92, Toyota's engineers instituted minute dimensional changes to the chassis' rear section to promote a bewitching balance swooned over by generations. Plus, the whole thing is packaged in the form factor of a Miata, with the pop-up fairy eyes to boot. Who doesn't want that?
RELATED: 10 Classic Sports Cars You Should Buy Today
1
2022 Toyota GR86 – $31,000
The GR86 is proof that Toyota still remembers the point of the sports car. Sure, they make the Supra, but that's just a dressed up Z4 with more weight and tech than any enthusiast cares to deal with. Swapping the ineffectual 'T' for the 'R' in the 86 lineage, the refreshed car comes with a smattering of improvements that start with a matured design. Just look at those sweeping curves and softer lines. Somehow, the GR86 manages to swallow the surrounding air into its form factor — most apparent through its wave like ducktail that sticks out of its caboose. Unfortunately, cries for a turbo went unanswered and instead came in the form of an N/A torque curve that no longer feels like it has a hole in its chest.