10 Classic Sports Cars That Are Cheap To Maintain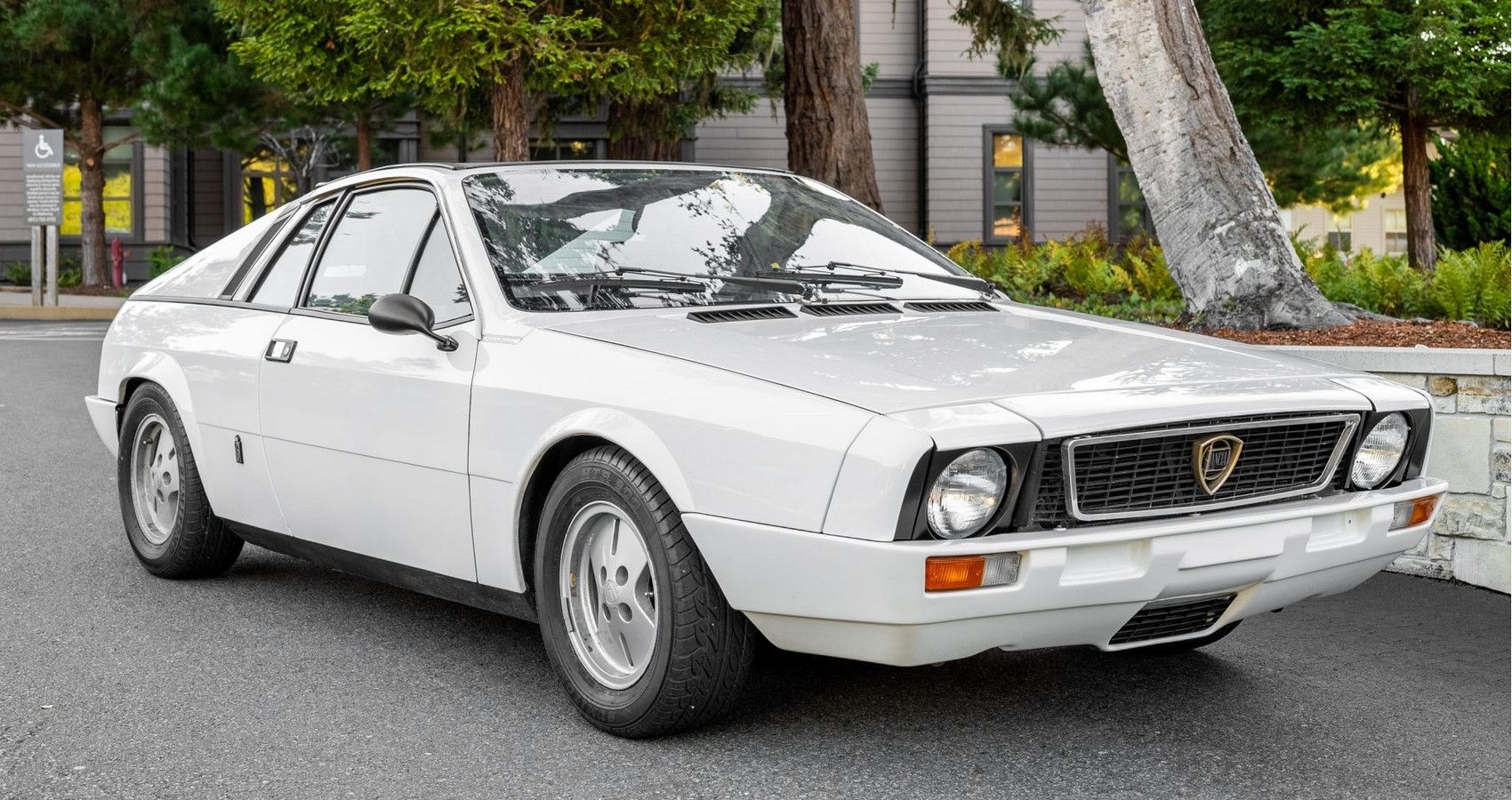 While the dream of owning a classic sports car appeals to surely all of us, the harsh reality of paying out to keep a classic car in top condition is perhaps too daunting, which is why so few people do succeed at keeping these historic motors running long term.
While some models are best kept reserved for collectors and investors alike, those with deep pockets, some models stand out as perfect for the average gearhead; these models still deliver on all the thrills of classic sports car motoring, but are likely to avoid the costly spills, due to their ease of cheap maintenance.
Take a look through and see which of these historic gems you'd most love to take home!
10
The MG B Roadster Is An Ideal Starter Classic
In both roadster and GT guises, the MG B is recognized the world over as the quintessential classic car; a long sloping hood up front, two low-back seats in the middle, and rear-wheel drive to finish it off – the recipe is simple.
Thanks to the long success of the MG, with production spanning 18 years, these classic sports cars are plentiful across both Europe and America, so if you need a spare part, the chances are you're only a click away online, no matter what that part may be.
The global popularity of this model has meant both second-hand OEM parts and aftermarket support is second-to-none, which certainly makes maintaining one and keeping it on the road a whole lot easier than a more exclusive brand or model.
Related: How To Make An MGB Reliable: Electrify It!
9
A Triumph Spitfire Is Easy To Maintain At Home
Similar to the MG above, the Triumph Spitfire is another 4-cylinder British drop-top that sticks to a super-simple sports car recipe, although the Triumph goes one step further to make maintenance a breeze for owners.
This diminutive little sports car is built around a separate chassis, which means owners can simply unbolt and remove and body panel, making bodywork repairs and maintenance super accessible. In addition, the clamshell-hood pivots and opens towards the nose of the car, meaning access to the engine is simply unparalleled. If it's a back-to-basics classic sports car you're looking for, there's arguably nothing out there easier to maintain yourself.
8
Lancia's Scorpion Is An Italian Bargain
Anyone who is even remotely familiar with classic Lancias and the poor reputation for reliability they have will possibly think we have lost the plot by including the one in a list of 'cheap to maintain' classic sports cars, but there's a case to be argued for the Scorpion, so listen up.
While other models featured eclectic engine choices with turbos and competition parts for motorsport homologation, the Scorpion was actually sporting a woefully-underpowered four-cylinder unit, de-tuned from the Montecarlo – most likely due to the strict emissions regulations being imposed across the USA during the '70s and '80s. As a result, the maintenance is very simple on a Scorpion, just keep it serviced regularly, and you will be fine – just don't buy a rusty one!
7
The Fiat 124 Spider Is Italian Simplicity
Here's another little Italian classic to drop into the mix, and with the fairly recent re-imagination of the Fiat 124 Spider, this original model is gaining in both support and popularity.
Various engine sizes were offered across the 124 Spider production window, although towards the end, most were sold with either a 1.8 or 2.0-liter 4-cylinder engine, which produced in the region of 120 horsepower. That was plenty to keep this dainty little Italian feeling spritely across winding country lanes, and the engines also proved highly reliable also.
The killer on these was rust, so look for one that's either been fully restored or that comes from a hot, dry climate – this way you'll avoid any expensive bodywork bills, and then your 124 should only cost you a small chunk each year in maintenance and repairs.
6
An Alfa Romeo Spider S3 Won't Break The Bank
In the world of classic sports cars, few brands have quite the reputation that Alfa Romeo enjoys, so it's only right that we feature at least one in our list here. The trouble is though, not many of them are cheap to maintain, although we feel the series 3 Spider is the best bet for a cost-conscious owner.
Early S1 and S2 cars fetch a massive premium over these, especially the boat-tail S1s, which instantly rules them out as a suitable sports car, as naturally, when the asking price increases, so do associated parts and maintenance bills, unfortunately.
In contrast, S3s in great condition regularly trade for under $20,000, meaning unique parts are also much more affordable, The S3 also debuted electronic fuel injection, doing away with costly carburetors that need constant fiddling to run correctly.
5
Porsche's 914 Makes An Excellent Entry Level German
Having now made an excellent case for some Italian and British classic sports cars, let's perhaps take a look at some of their contemporary rivals – starting with the unusually styled Porsche 914.
While to some it may look like a toy car, the 914 did develop 101 horsepower from its 2.0-liter boxer engine. This may not sound a lot, but when you consider the whole car only weighs 2,100 lbs, the result is a very nimble classic sports car that can reach 60 mph in sub-10 seconds and will be knocking on the door of 120 mph when at full chat.
Thanks to the low weight, even when you're driving one of these hard, there's no excessive strain being placed on suspension and steering components, plus the engine doesn't have to work overly hard to get the car moving. This all leads to components that don't wear out easily and therefore cheaper maintenance – especially over the comparatively-cumbersome 911 and 912 models of a similar vintage.
Related: Here's How Much A Classic Porsche 914 Is Worth Today
4
The Chevrolet Corvette C3 Is An Easy V8 To Own
While any driving enthusiasts should be happy with any of the above sports cars, they are all missing one thing – and that's grunt. Chevrolet solved the issue by adding a further four cylinders, thus giving us the C3 Corvette.
The C3 has remained very affordable for American buyers, and thankfully the cost of ownership is similarly affordable too – with the Corvette being an all-American icon, parts are readily available across the USA and surely every mechanic is well versed in working on them.
Furthermore, the model has huge club support too, meaning there's always expert knowledge on hand to help if you're tackling maintenance at home. As a result, the striking C3 quite possibly might be the most affordable American classic sports car to maintain.
3
The BMW E21 Baur Convertible Might Be Problem Free
This is perhaps a slightly unusual choice, as rarely would you consider a BMW 3 series a classic sports car, although we are happy to make an exception for the E21 Baur convertible.
These incredibly stylish cars are hot property at the moment, which is unsurprising when you consider they have silky-smooth 6-cylinder engines up front, that power the rear wheels. This is the era of cars in which BMW built its impeccable reputation for sublime drivers' cars.
Despite the cool styling and impressive engine outputs, at the end of the day, it is still a 3 Series BMW, which means parts have been over-engineered and designed to last forever, which goes a long way when you're trying to cut down on maintenance costs.
2
A Ford Capri Could Make A Stress-Free Classic
Marketed originally as 'the car you always promised yourself', could 2023 be the year you deliver on this promise? We think the Ford Capri is a superb and under-valued classic car because this European Mustang is impossibly cool and won't break the bank either.
This rear-wheel drive two-door coupe had superb looks, and while flagship models like the 280 Brooklands and RS2600 (pictured) featured impressive engines, the Capri also came with a selection of low-tun engines, such as a 1.6 or even 1.3-liter 4-cylinder.
While performance will obviously be lacking, if all you want is a cool-looking classic to cruise in, one of these smaller-engine Capris could be the perfect answer – as the maintenance bills will be pennies when compared to something with a heap of power under the hood.
Related: This Modern Ford Capri Finally Becomes A True Muscle Car
1
Could A Toyota MR2 Be The Perfect Choice?
For us though, the ideal classic sports car for those with a tight maintenance budget has to be a first-generation Toyota MR2. The sports car has a 1.6-liter 4-cylinder that pushes out a healthy 124 horsepower, which helps the MR2 hit 60 mph in just 8.4 seconds, and it'll then carry on all the way to 124 mph.
So it's got enough performance for a small classic, but it also benefits from legendary Japanese reliability, which is exactly what we're looking for in this list. So long as prospective buyers purchase a good example with no rust or unsightly modifications, the little MR2 should need nothing more than a basic service each year to keep it ticking over with no problem.
What's more, buyers need only a budget of $10,000-12,000 to pick out a top-condition example. The MR2 is incredibly accessible and should prove a joy to own, plus it'll very rarely give you a reason to open your wallet!